Company History
As a former welder, vocational welding instructor, and current owner/operator of a mechanical testing laboratory, Gerald W. Taylor founded Real Educational Services, Inc. in 1991. Real Educational Services, Inc. was formed as a training organization that specialized in welding inspection and quality programs related to welding for all aspects of industry.
In 1997 the company gained a new instructor, Linda D. Taylor, whose background included course development, technical instruction, weld inspection and testing. Over the next few years Real Educational Services, Inc. underwent a change in ownership, becoming a woman owned, disabled veteran owned
company.
Currently Real Educational Services has active offices in Pascagoula, MS and Ellijay, GA.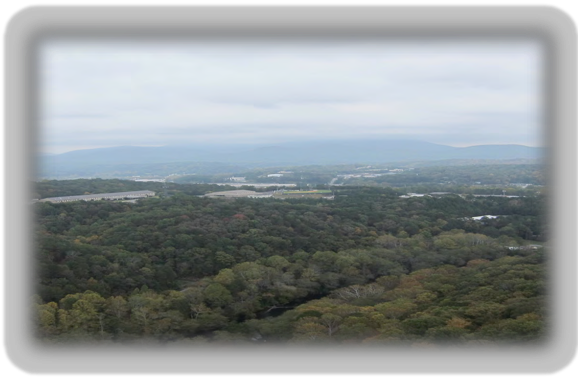 This is the location of our school in the North Georgia Mountains. Come to Ellijay, GA with us and enjoy the small town, relaxed atmosphere, the North Georgia Mountain scenery and motels and restaurants within 5 minutes of the school.
Well time passes quickly, our third year in Ellijay, GA! Those who have attended classes in GA will agree, it really is the best location for quality training. We have prepared this location with all the knowledge we have gathered over the years of teaching using the latest in presentation equipment to enhance your learning experience.

This facility is a dedicated training environment. In other words, there are no distractions, noise or activities to overcome while studying. Our large classroom with individual tables and comfortable chairs provides an excellent learning environment. The opportunity is here to get the individual attention and small class atmosphere that allows students to succeed in their endeavors.

Still expanding in our Hempstead, Texas location! Our 17,000 square foot training facility in Hempstead, TX now has 3 classrooms. We are making this facility our best one yet. Get out of the Houston traffic and come join us at our newest training site one-hour northwest of the big city. This is a dedicated training facility with no distractions and comfortable workspace for each student.
Design of our Courses
Real Educational Services, Inc. provides the highest quality training to each student by creating innovative, interesting and technically sound courses. Each course is designed using multiple sets of training aids realizing that hands-on training is the most important aspect of learning. Students participate in practical exercises which duplicate the real work situations that could be encountered by the welding inspector. Experiences in the classroom and shop environment are progressively more challenging as the student continues through the curriculum.
New to our offerings in 2015 will be a growing list of online courses. Our online training offers the convenience of completing lessons at your own pace, flexibility of working around your schedule and the financial benefits of not traveling to a training location while providing the student a direct line of communication to the instructor via email. Please check our website occasionally to find out what has just been released!
We are also investing in our students to improve their test taking skills. Purchase of new testing equipment and forms now allows our students to take practice examinations in class and receive immediate feedback of their results.
About the Instructors
Real Educational Services provides motivated, experienced and technically competent instructors who are empowered to accomplish our mission. Gerald W. Taylor, now with more than 40 years experience in training, consulting and welding inspection, remains an integral part of the company offering extensive technical expertise and exceptional instructional abilities. Linda D. Taylor also works with the company in the capacity of instructor, program manager and course developer and has over 20 years technical instructional experience. Together, Gerald and Linda Taylor, develop all course corriculum and strive to make each course the best in the industry. Certifications past and/or present: AWS SCWI/CWI, AWS CWS, AWS CRI, API 510 & 570, ASNT Level III MT, PT, RT and VT.